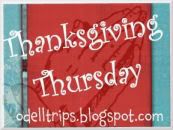 Tech Saavy Hubby
... he's helping me get
meitaibabycarriers.com
up to date and pretty. Its still in the beginning stages, but we are working on it.
My son's preschool
. He's learning and growing and so happy there. I'm so grateful that we found a good preschool fit.
My sewing machine
. I know, sort of strange.. but I pimped out my cloth diapers this weekend. I took
prefolds
and made "prefitteds" with this
tutorial.
I love the trim fit of the prefitted, and Emma likes that she can go coverless at home. I also made egads of kitchen towels/rags and a bazillion cloth wipes. Go Me.
Sarah at Bean Inspired
, awarded me the Sisterhood Award, which I posted about
here
.